Welcome To DVC Foundation Blog
---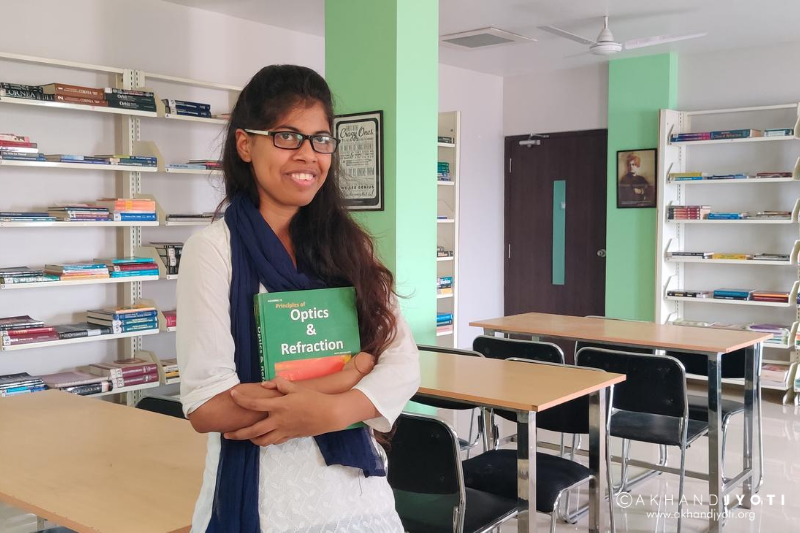 On the 14 of August in 2001, a nearly blind girl child was born in the Mahui village of Purbi Champaran district in the State of Bihar. She came into this world in a land engulfed by blind superstitions.
She was lovingly named Ishrat meaning 'pure and gentle' by her parents. They loved her much but also believed that a blind girl could never have a bright future. Her father's meager earnings from a small cosmetic shop were hardly enough to sustain their family of 7.
It took 5 years for Ishrat's dad to accumulate some money for her treatment. Then at the age of 5, the little girl underwent surgery to remove her congenital cataracts.
Unfortunately, the surgery was not that successful.
Ishrat ended up with a poor visual acuity in her left eye and a vision of 6/18 on her right eye. However, now she could at least see with the help of a spectacle.
After surgery, though things seemed a little better, they were far from great. Ishrat still could not play with her friends. Then as she joined school, she realised the difficulty of pursuing an education with an impaired vision. She could not even see the blackboard clearly.
At this juncture of her life, Ishrat made up her mind to become an eye doctor when she grew up. She wanted to help other children like her see better.
As time passed Ishrat worked very hard, she continued her studies and learned to live with her visual drawback.
Soon she realised that her dream to become an eye doctor would never come true. Being good at studies was not good enough – money was important too.
She spent sleepless nights thinking, how on earth would her father get the finances for her coaching and medical entrance examination fees.
After completing her standard 10 board examination Ishrat finally decided to let go of her childhood dream of becoming an eye doctor.
Just about that time one day, she came across a newspaper add about DVC Foundation's 'Gender Equality Programme'.
Both Ishrat and her parents could not believe that DVC Foundation took in underprivileged girls like her, took care of their education, and professionally trained them to be optometrists, and finally gave them employment, all for free along with food and lodging.
Without a second thought, Ishrat got her parents to bring her to DVC Foundation to find out more about the programme.
Hearing more about the initiative from the counselor at DVC Foundation, Ishrat realised that this was indeed a God-given opportunity for her to pursue her dreams of becoming a paediatric eye specialist one day.
Today, 3 years have passed since Ishrat gave her entrance examination at Dvc Foundation and got enrolled in the girls' programme.
Over her stay at DVC Foundation, she completed her standards 11 and 12.She appeared for the Diploma in Ophthalmic Techniques (DOT) entrance examination and got through.
In September, this year she will appear for her 1st year DOT examination.
Since then a lot has changed for Ishrat – the girl 'born with cataracts' is not as helpless as she used to think herself to be.
The process of empowerment at DVC Foundation turned an introvert Ishrat into a vibrant and confident young lady.
Today she shows great confidence in interacting with patients and their family members.
Though DVC Foundation has helped to change her life for good, Ishrat's struggles continue. A chapter which takes around 2 hours for a normal student to complete takes around 6 hours for her. She must be constantly more attentive due to her weak eyesight.
As Ishrat shows the will to make her dreams come true, DVC foundation's vision is attained by providing her with the means.